! Document HTML>

Datacenter Cooling
Data Center cooling is one of the main challenges that face datacenter managers. In one hand cooling the datacenter will maintain processing power but in the same time if not done properly will increase power consumption. Thus it will lower efficiency, increase cost of operation, and increase its CO2 foot print.
Advanced Systems Group designing datacenter cooling based on the following:



The type of datacenter and its intended use


Current and future requirements.


Restrictions; such as building, available power, available space


Heat distribution.


The main parameters in selecting Datacenter cooling


Temperature required


Humidity level to be maintained


Air flow characteristic and volume


Level of redundancy and fault tolerance


Entry level Data Center Cooling for Computer room or Datacenters with 1 to 6 racks
Data center Entry level AC unit(s) designed for small datacenters with 1 to 6 racks. The units required small foot print and it is self contained thus there is no external units. The main features of this unit are the ability to deploy the unit in short time, doesn't required external equipment, and it can be added to the datacenter at any time as a retrofit or when extra cooling is required.


Rack side Data Center Cooling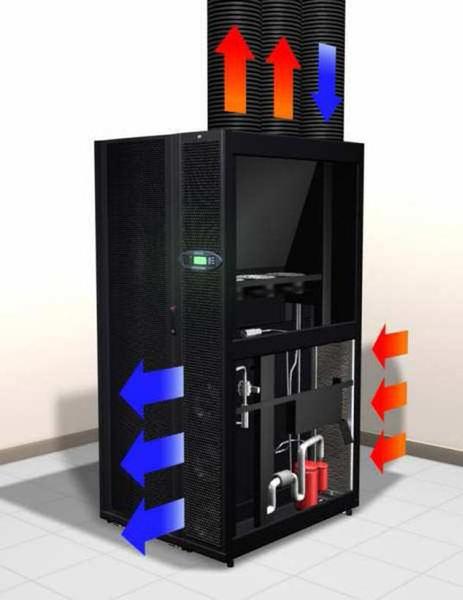 Direct Expansion Rack Side Cooling products designed to closely couples the cooling with IT heat load. This design prevents hot air re-circulation or short cycle , while improving cooling predictability and allowing for a pay as you grow environment. Rack Side Cooling can be used also in hot containment and cold containment configuration.


Data Center Down Flow Cooling


Data Center Down Flow cooling units designed with large datacenters on mind. The units blow cold air under the raised floor and the intake the hot air from the top of the unit. The distribution of cold air in the datacenter is managed by perforated access floor. Down flow Cooling can be used also in hot containment and cold containment configuration.




Advanced Systems Group Tel: +965 22442150 Fax: +965 22442156 P.O.Box: 25736 Safat Kuwait City, Kuwait 13118
Or Just Email Us at info@asg-me.com